# 419.699.2279 email: shelly.onelove@gmail.com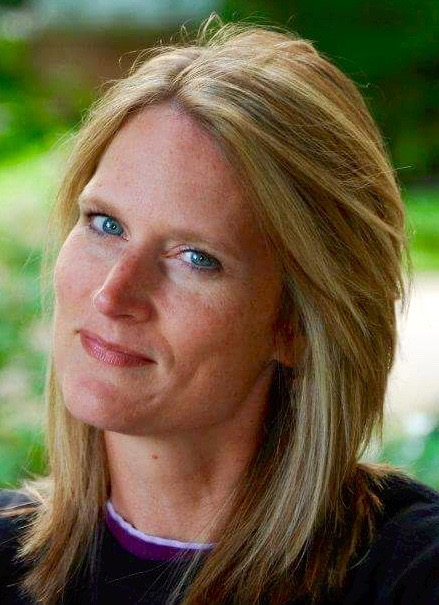 NEW WINTER CLASS SCHEDULE FOR CHILDBIRTH EDUCATION CLASSES: https://www.shellyvarelli.com/upcomingevents
Therapist Bio:
Meet Shelly: a licensed massage therapist with 18 years of experience. Shelly specializes in pregnancy, birth, and postpartum services (Massage Therapy, Birth Doula, midwife's assistant, placenta encapsulation, placenta prints, belly casting, and blessing way ceremonies).
My philosophy of care: I believe that we all possess the innate ability to heal ourselves but sometimes we just need a little assistance. Changes like pregnancy can cause postural issues that cause alter the musculoskeletal balance in the body. These changes can be temporary or have a profound effect, lasting a lifetime depending on how we integrate the changes.
I am committed to helping clients regain and maintain a sense of well-being by providing space (physically, emotionally) where they can take a break from life's stresses and reconnect with self. I offer this within a comfortable and safe environment which allows and encourages self-reflection and self-appreciation. My primary goal is to provide and encourage a relaxing experience that re-establishes the mind-body connection. My intention is to focus entirely on the individual during their session in order to facilitate the body's natural ability for self-healing; this work is often intuitively guided but also relies on good therapist-client communication throughout the session. There will always be room for discussion - before, during, and after each session. In a session with me, we may assess your overall lifestyle and factors that contribute to any ongoing stress or postural issues so I can offer you focused pain relief, stress reduction, and healing.
Education:
Midwives College of Utah 2018 - Present
● Bachelors of Midwifery -expected graduation 2023
Ann Arbor Institute of Massage Therapy 2000 - 2001
● 650 hours, Therapeutic Massage. Licensed by the State of Ohio Medical Board. http://med.ohio.gov/.
University of Toledo - Toledo, Ohio 1996 - 1997
● Associate of Applied Science in Cardiovascular Technology
Certifications:
Certified Pre-& Perinatal Massage Therapy
Infant Massage
Spinning Babies
Upper Body Protocols of Myofascial Release (I), Lower Body Protocols of Myofascial Release (II), Full Body Myofascial Release (III)
Neuromuscular Therapy (Level I, II, & III)
Sports Massage (Level I & II)
Birth Doula – DONA international
Crystalline Consciousness Technique Level 1 & Level 2
Usui Reiki Energy Practitioner, Level 1 Certification
Midwifery Assistant Training, The Farm, LLC.
Posturology Assessment
Prenatal & Postpartum Care
Homeopathy for the Birth Bag, Vaccines & Informed Choices
Childbirth Education & Breastfeeding Basics
Aromatherapy, Flower Essences, Homeopathy 101
Intro to Craniosacral Therapy, Reflexology I, Shiatsu
Soap Documentation
Pricing:
Pregnancy Massage: sessions offer a specific focus on structural changes related to pregnancy, childbirth, and postpartum recovery; includes additional education, consultation, support, and guidance as needed.
60 minutes $100
90 minutes $130
Therapeutic Massage (for all people)
60 minutes $85
90 minutes $100
*LOYALTY DISCOUNT FOR LONG TERM CLIENTS (10yrs.+) = $65 for 1 hour session
Book with me today! https://square.site/book/6HZ33Q8Q2RP40/kneading-time-holistic-therapy-birth-services-toledo-oh
Cancellation policy:
Notification for cancellation must be at least 4 hours prior to the scheduled appointment time. Failure to do so will result in a fee of $40.00
Shelly DeMeo (Varelli) LMT, CCT, RCS
Cardiac Sonographer
Licensed Massage Therapist
Birth Doula/Student Midwife/Midwife Assistant
(419)699-2279
Shelly DeMeo (Varelli) LMT, CCT, RCS
Cardiac Sonographer
Licensed Massage Therapist
Birth Doula/Student Midwife/Midwife Assistant
(419)699-2279
www.shellyvarelli.com