# 419.215.6648 email: rjblmt@gmail.com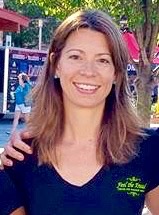 About Me:
I was born and raised in Toledo, Ohio and am a graduate of the University of Toledo and Northwest Academy of Massotherapy. I have chosen Massage Therapy as a career to help benefit the lives of others through the relaxation and therapeutic techniques of massage therapy and bodywork. Through human touch I hope to increase the function of the human body, mind and spirit creating health and happiness.
Education:
Certified by the Northwest Academy of Massotherapy, Maumee, Ohio.
Licensed by the State of Ohio Medical Board. http://med.ohio.gov/.
Certifications:
Certified by Body Therapy Associates In Pre-& Perinatal Massage Therapy
Upper Body Protocols of Myofascial Release.
Lower Body Protocols of Myofascial Release.
Full Body Myofascial Release (III)
Hot Stone Massage
MRT (Muscle Restore Technique)
Somatic Release in clinical massage, including neuromuscular release, myofascial release, positional release, and post-isometric muscle release.
Currently working on Certification for Erik Dalton's Freedom from Pain Assessment
Pricing:
Massage Therapy
Duration Full Price Tax Exempt
30 minutes $50 $48
60 minutes $77 $72
90 minutes $106 $102
Pregnancy Massage
60 minutes $88 $83
90 minutes $116 $112
Chair Massage: Offsite
$80/hour plus tax per LMT. No less than 3 hours.
Full price includes tax. Prices are subject to change.
Visa, M/C & Discover accepted
$20 Fee for all returned checks
Cancelation policy:
Notification for cancelation must be at least 4 hours prior to scheduled appointment time. Failure to do so will result in a fee of $40.