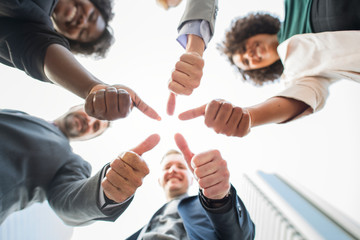 "Ten years going strong. Would not go to any other than Rebecca."
~Mary Martin
"Rebecca Carpenter has done a stellar job with bringing me relief for issues related to exercise ,and other things. She is on time, attentive to me and her space is clean and neat. I have a standing bimonthly appointment. I am happy to recommend her to anyone!"
~Nancy Kabat
"I love the massages I get from Carol. They are firm enough so that I know she is working on the trouble spots and yet when I'm done I feel refreshed and wonderful! I also get the back scrub and it feels so good especially in the winter when my skin is a little dryer. I would recommend her to all!"
~Debby
"I love the Hot Stones!"
~Mike
"I have had the distinct pleasure of being a client of Rebecca's since the beginning when she was giving massages out of a small closet at a hair salon on Secor Rd. She is continually increasing her education and has become a world class massage therapist and quite the business woman. Her amazing skills, professionalism and kind caring approach are what set her apart from others in the field."
~Tom O
"Shelly is incredible at what she does! She has such a kind personality that relaxes you, and makes you comfortable during your session. I felt so at ease and able to relax which allowed some really deep muscle tension I'd been carrying to let go. I left with such a weight lifted off my shoulders and I would refer her to everyone! By far, she is the best at what she does"
~Lisa K
"I require a really firm touch for a normal deep tissue. Shelly is my usual therapist. Hands down the best. She's amazing, especially considering all the bizarre problems I bring to her."
~Lauren C
Ohhh Shelly!! I always think of you so fondly...especially around my son's birthday every year and also whenever I think or talk about that day. You empowered me to do the vbac I wanted( that was definitely one of THE most empowering things I have ever done!). You told me I could do it and you believed in me. You were with me the entire way ( pre-labor and labor) Looking back, I am always amazed at how you intuitively knew what I needed at different stages of my labor. And you spoke for me when at times I couldn't or didn't know how to.
Some things that stick out from that day
- u were hungry, but you wouldn't eat cause I wasn't eating! ( You only ate once I told u that I had no desire to eat and that I was throwing it up anyways)
- I was too hot in the water bath, but couldn't voice my concerns in the moment. You spoke up for me.
- you made a hammock for my belly to give me sweet relief
-after the birth, I was on the bed all sprawled out, naked, exhausted and a hot mess. You looked at me lovingly and told me I looked so beautiful. I still cry when I think of that moment.
~Anonymous